About Kleen Breeze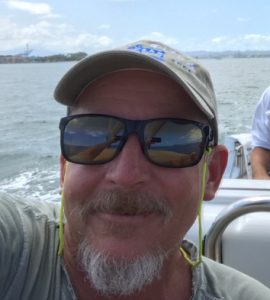 Kleen Breeze was incorporated in New York in 2008 by owner, Kevin O'Connor. Years of experience in the heating and cooling industry gave him a unique insight into the effects of air quality in the home, and he saw an opportunity to provide a specialized service that could help homeowners improve it.
He built his business on a foundation of integrity, and being willing to tell the truth. As online reviews started to become more and more important, he benefited from the fact that he held the highest possible ratings on Angie's List and Home Advisor, and things began to take off.
In 2017, the appeal of great weather, lower taxes, and less traffic in the Wilmington area lead to Kevin and his wife Chryse making the decision to relocate here permanently, and Kleen Breeze, Inc. was moved to the Cape Fear region. In a short time, Kevin and Chryse have enjoyed building their network in the area, and already feel a great sense of connection to the community. In his spare time, Kevin enjoys sailing, traveling, playing golf, and cooking, and spending time with his two grown children.
WE HEAL SICK HOMES
With years of experience, Kleen Breeze is here to assure that you are able to breathe clean air in your own home. Many of us take air for granted, not thinking about what would happen if our air was not clean enough to breathe. Our job is to use our expertise and experience in the industry to keep the air in your home healthy. Don't wait until you notice a problem with your air quality. Give us a call today!