Mold Testing & Remediation in Wilmington, NC
Treating Your Home or Business for Significantly Improved Air Quality
Have you spotted mold in your home or commercial property? Recently had water damage? Or maybe you've noticed that you or a family member have frequently been feeling unwell and can't figure out why. Maybe it's time to associate those symptoms with mold exposure and poor air quality. Either way, it's time to give us a call!
Kleen Breeze is your leading mold testing and mold remediation company in Wilmington, NC. We care about our community and deliver only the best results to make sure the air in your home is healthy and stays that way.
A Mold Testing & Mold Remediation Company You Can Trust
Kleen Breeze is fully certified in mold testing, assessments, and remediation services. With many years of experience and expertise, along with the skills and tools required to provide a full spectrum of treatments, we are the one-stop company for all of your mold removal needs.
Using the latest technologies and equipment, we can identify mold throughout all areas of the property (including external spaces) in the fastest possible time. We have a mold remediation process that you can trust. We get the job down right the first time. Our testing samples are processed by Inspector Lab for accuracy and quick turnaround times.
We can treat all types of mold (Aspergillus, Cladosporium, Stachybotrys Atra, etc.) and cover all four levels:
Level 1 – contamination with a total surface area less than 1 square meter
Level 2 – contamination with a total surface area between 1 and 10 square meters
Level 3 – contamination with a total surface area greater than 10 square meters
Level 4 – contamination within an HVAC system
Whether the mold is localized or has spread to various parts of your home, Kleen Breeze is here to help heal your sick home.
Why Act Today?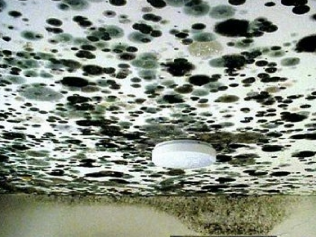 While many home issues can be filed under the "I'll do it when I get a chance" category, you simply cannot afford to ignore the threat of mold contamination. The harsh reality is that leaving the issue untreated can seem like a minor issue at first but can turn into a very serious situation.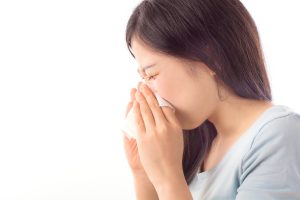 Here are some of the reasons why you need to take action right away:
Once mold spreads to other rooms, treatments will become far more expensive;

Mold spores can lead to a range of respiratory problems, making it hard to breathe and sleep;

Other physical health damage caused by mold include headaches, sniffly noses, and itchy eyes;

Mold can compromise the structural integrity of the building and eat away at various materials;

Damage can extend to furniture, wallpaper, and other materials throughout the home.

Mold exposure puts your family, clients, and employees at risk.
Given that mold is particularly dangerous for children, seniors, and those with existing health problems, it's vital that you seek support right away.
>> See Our Work <<
Mold Safe Policy
Kleen Breeze is partners with InspectorLab, a full service environmental analytical laboratory that specializes in mold analysis. The lab is headed by a nationally recognized indoor air quality expert, Dr. John Shane, Ph.D. By partnering with InspectorLab, we can provide our customers with the fastest turnaround time in the industry on all mold and air samples.
Partnering with this laboratory also sets us apart and gives us a competitive advantage by offering the Mold Safe Accuracy Guarantee, the ONLY mold warranty in the country. The Mold|Safe Accuracy Guarantee covers up to $3,000 for remediation of any visible mold for 90 days after an inspection when the inspection report indicates no visible mold or problematic mold counts in the air. This guarantee offers the assurance that home buyers, home sellers, and real estate agents can rely on to ensure they are getting a problem free property.

Get A Free Estimate Today
If you've had water damage or are noticing a musty smell in your home, don't wait to contact us.
Time is of the essence when it comes to mold in your home. We will promptly inspect your home for any contamination. If there is work that needs to be done then the estimate will be free of charge. When we determine the source of the mold, we are just as prompt in treating your home for a fair cost!
Call us today at (910) 405-8125!