Mold in Your Home? Here Is the Mold Remediation Process You Can Expect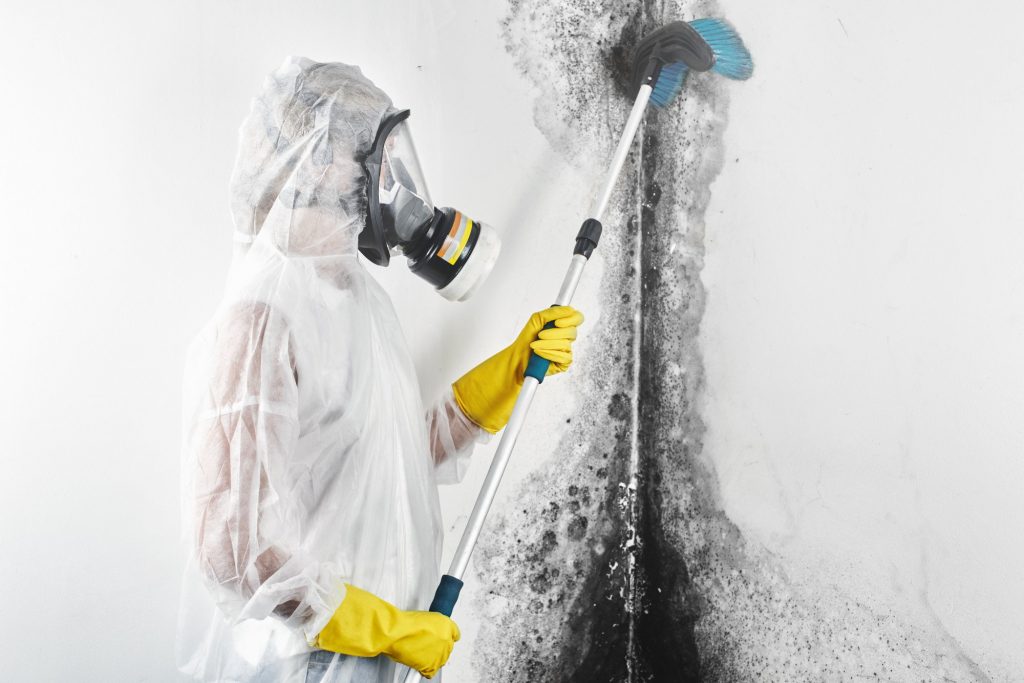 Have you ever used the saying: "They're like a fungus, they just won't leave?" Mold is the same, unfortunately, and if found in your home, it might feel like it's the living thing that's taken over everything else.
The CDC notes that mold is more than just a nuisance, and exposure can lead to serious health concerns, ranging from general asthma to chronic respiratory problems. When over 10 square feet of your home is affected, the mold remediation process is your only possible solution.
Read on to discover how this process is not as painful as it may seem.
What Is the Mold Remediation Process?
The mold remediation process is more than just a cleanup of a giant mold problem. It also entails the removal of and the prevention of future mold outbreaks.
Every mold problem is different, but the one thing that's the same for all mold "births" is moisture. Most major problems occur after intense flooding but can occur in any area of your home where excess moisture exists.
At the same time, mold also likes humidity because that's a form of moisture that helps mold divide and multiply. To control mold in the home, you'll need to also control your moisture and humidity levels.
The mold remediation process is extensive and usually occurs when over 10 square feet in your home is impacted.
The first step will be for experts to inspect your home and assess the damage. Then they'll contain the area with sheets and plastics to ensure no mold spores travel throughout your home.
Remediation also involves using air filters to clean out the air. Experts will then begin the cleaning process, which includes cleaning the area and any affected personal belongings.
Finally, the restoration process will begin, which includes repairing any damage to your home.
Is Mold Remediation Expensive?
There are a number of costs to having mold in your home, and one of them is financial. The other is your health.
Mold remediation can be expensive, but so is not taking care of it.
Not taking care of a mold issue could cost you or your family in doctor's visits, seasonal allergy problems, and more.
As with any home repair project, the answer to this question is, it depends. The mold remediation process involves equipment to filter the air, do cleaning, and time spent in your home.
And then you have the restoration part of things as well. The larger the area that needs to be remediated, the more expensive it will be.
That's the bad news.
The good news is that mold remediation may not be expensive at first, and once you get it done by professionals, then you know you've had it done right.
Secure Peace of Mind Today
If you're wondering whether or not you have a mold problem, then you probably do. Because mold can lead to significant health problems, it's always best to consult an expert for help in remediation or removal.
For smaller sections of mold that are less than 10 square feet, you can likely manage the problem yourself. Bleach is the easiest cleaner that'll help to remove the problem, and you need to be sure to never mix bleach and ammonia.
But anything larger than that and you'll have to consult an expert to ensure the spores in your entire home are taken care of. Not dealing with a mold problem right the first time will mean you're likely to have a mold problem again…very soon.
Mold is a problem that every homeowner fears, but our mold remediation process will ensure that you only have to deal with this issue once. Contact us today and secure the only mold-safe accuracy guarantee in the country.